This past weekend was one of the local conventions called GenghisCon. My friend and I hosted numerous games, most of them using the Force on Force rules as a basis.
On Friday I helped my friend Matt run a near future game called "The War of Southern Aggression". Was a fun little skirmish between two equal forces. I believe the South one with some very aggressive tactics. The North force seemed to be way too conservative and allowed the South to get much better fire lanes.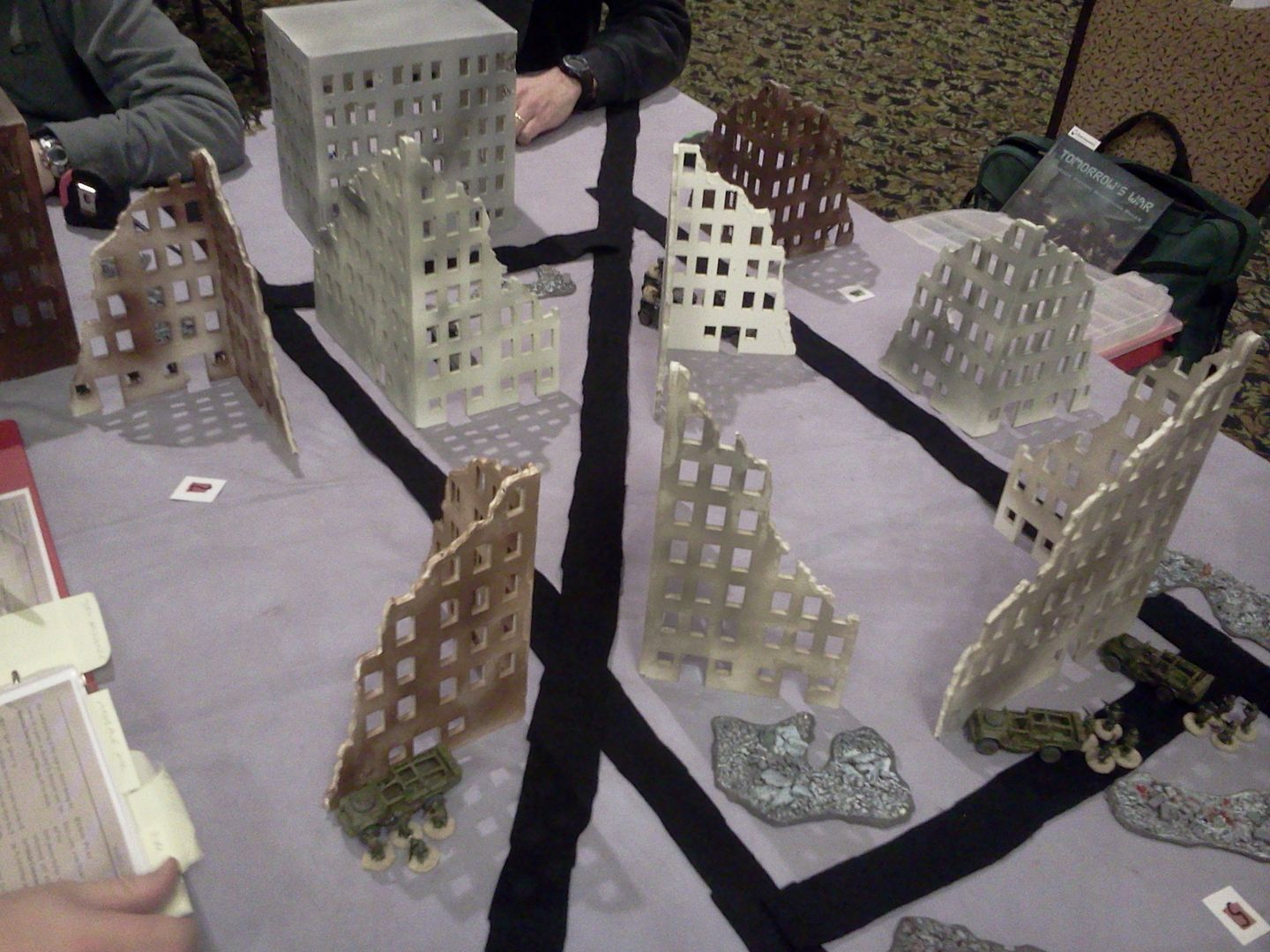 Saturday I ran 3 games of Force on Force based on the Cold War Gone Hot supplement. The scenarios were sort of a 3 stage invasion by the Soviet Union. Scenario 1 represented the initial invasion and the blocking/delaying forces that NATO would have to use in order to try to stem the Red Tide. Scenario 2 was a retreat by NATO forces along with strategic town/city defenses. Soviet companies would plan to surround and crush all resistance. Scenario 3 was the NATO counter-attack into the overextended Soviet Forces. These battles were very quick and bloody. My first real dive into engagements involving multiple vehicles on each side.
Then on Sunday I hosted 1 game of Force on Force based in Afghanistan. The scenario was for the British forces to escort a person of interest back to base. Of course the Taliban had other ideas...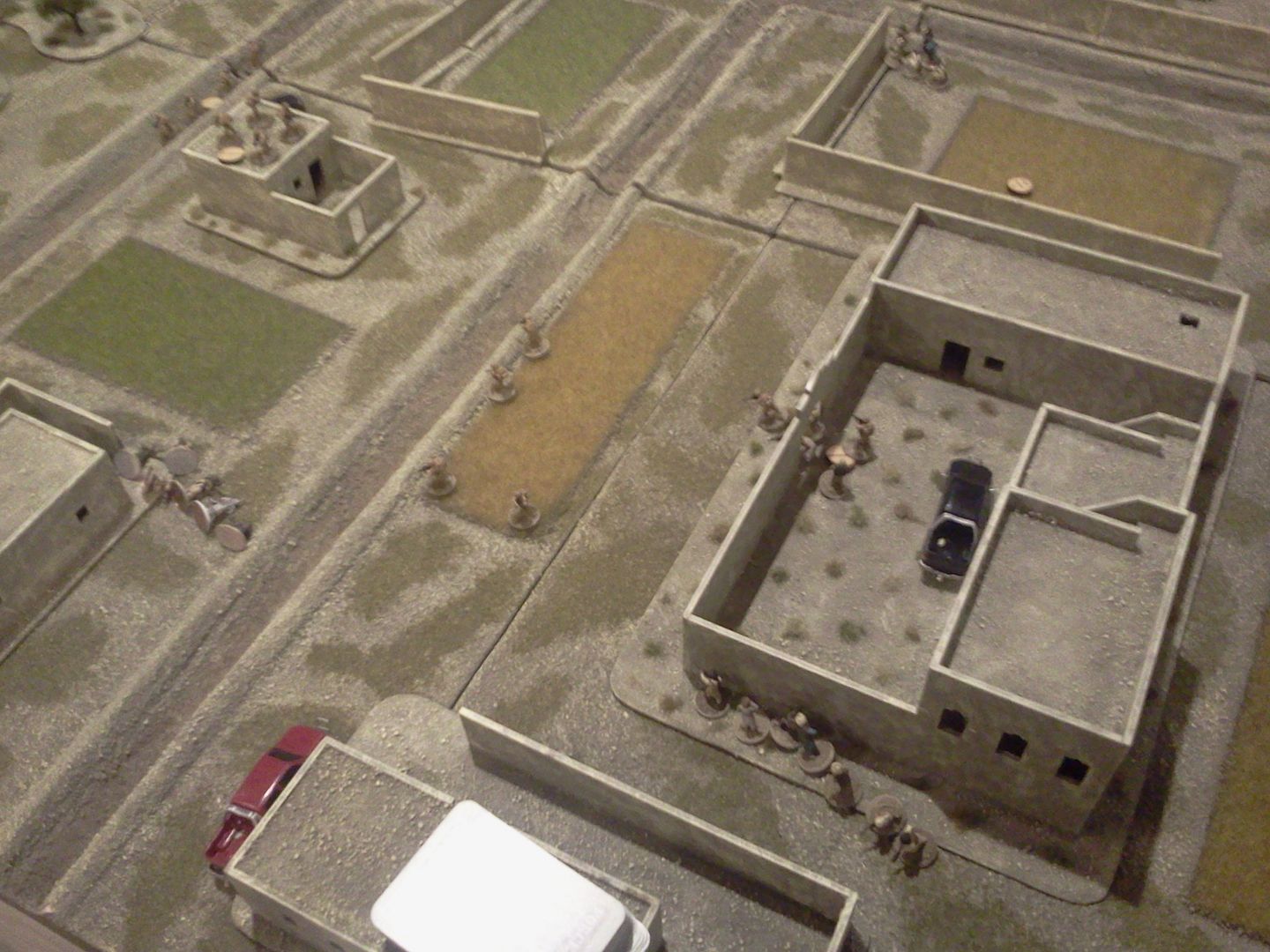 Was a very fun weekend, but I am glad it was over. Work has been kicking my butt, so preparing for this convention was very hard and stressful. I did not get nearly as much done as I would have liked to.
I will plan to write at least one blog post a week. I have written out a plan for what I want to get done this year and in the next few months. Going to set aside a few hours every week to work on miniatures.
I was curious if people would be interested in a detailed review of how to play Force on Force. Basically it would be a multiple post guide that goes through an entire turn of Force on Force and the different aspects of the game. I was either thinking pictures with explanations or maybe try to webcam it. Any thoughts?
If you guys would like to see anything in particular let me know too!