Back in September of 2012 I attended one of Denver's local conventions called Tacticon. As usual I ran some Force on Force games (3 to be exact). These were based on actions in Afghanistan involving the British in the Helmand Province roughly around 2006.
The scenario involved a British convoy of 4 MRAPs and 2 Landrover WMIKs. One of the MRAPs had hit a rather large IED and had been disabled. The convoy had to rescue the crew of the MRAP and head back to base to treat the wounded. Taliban forces in the area swamped the convoy and attempted to kill as many infidels as possible.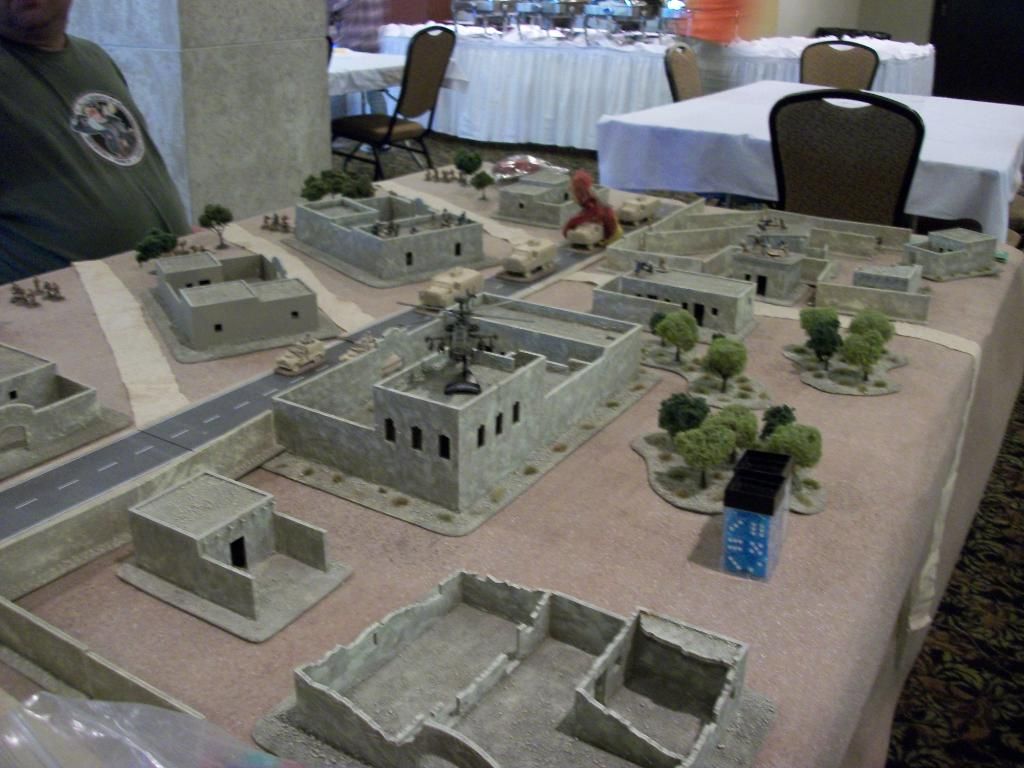 This is how the board was initially set up. The Apache was not on the table, but was an asset that the British force could call in.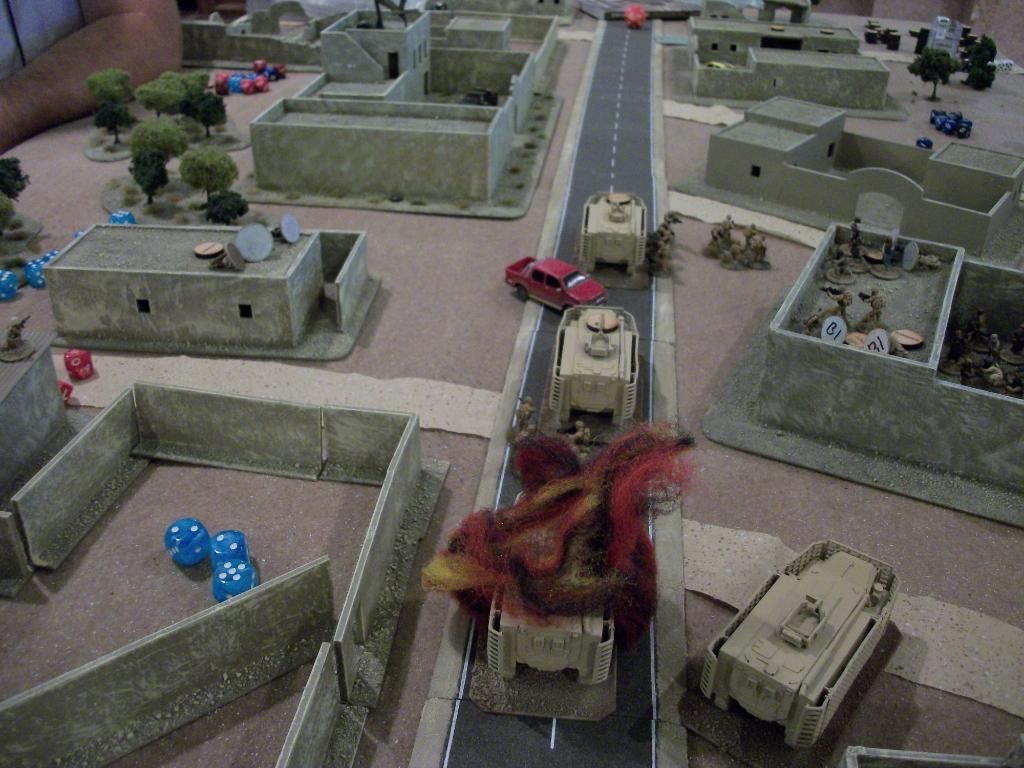 British Troops attempting to create a perimeter.
This building became Taliban central command in every single scenario.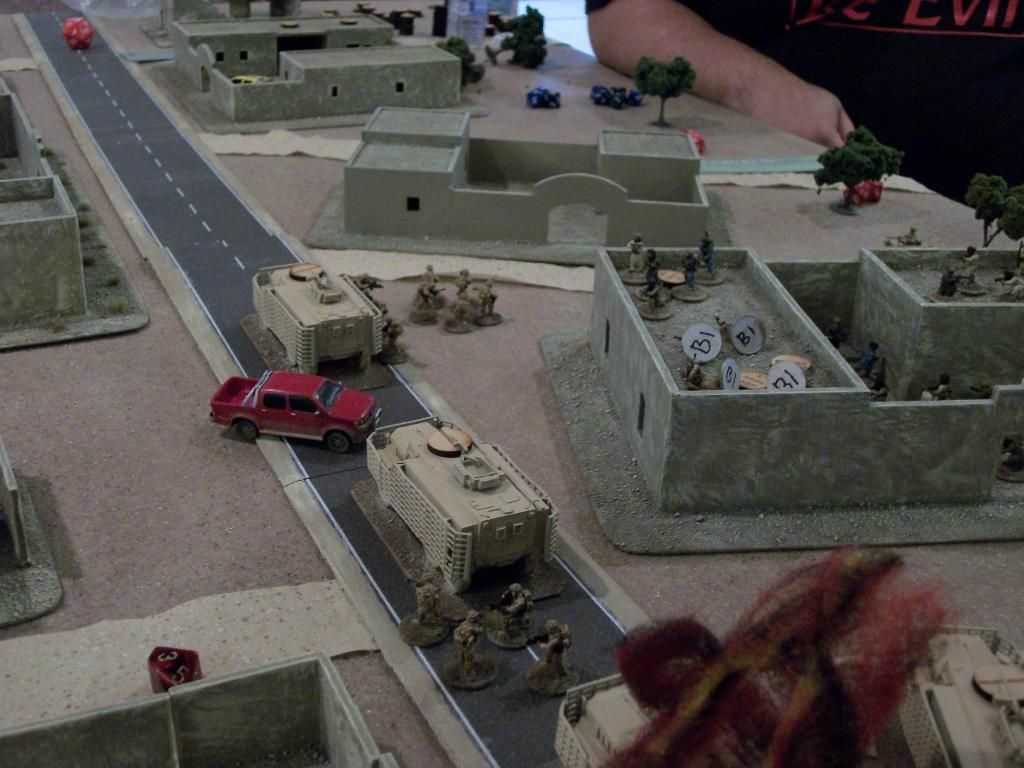 Overall a very fun scenario. Very tactically challenging for both sides. Sorry about the delay in getting this one up. Will try to be better about posting.
I am finishing up a post about this past weekend's GenghisCon that I ran a bunch of games at. Was a pretty good convention. Will probably post it up Friday night. I took some pretty good pictures and I am just combing through them.