I have slowly been working on my Soviets for a Cold War Gone Hot game that I will be putting on in February. I have 52 infantry that I am currently working on, with a few heavy weapons still needing to be built that I might add to the force. Here are a few WIP pics I have taken along the way.
Soviets on Pennies very early on
Based and Primed with a Black wash to help me see detail
Bases painted along with uniforms
Flesh, Helmet, base and uniform painted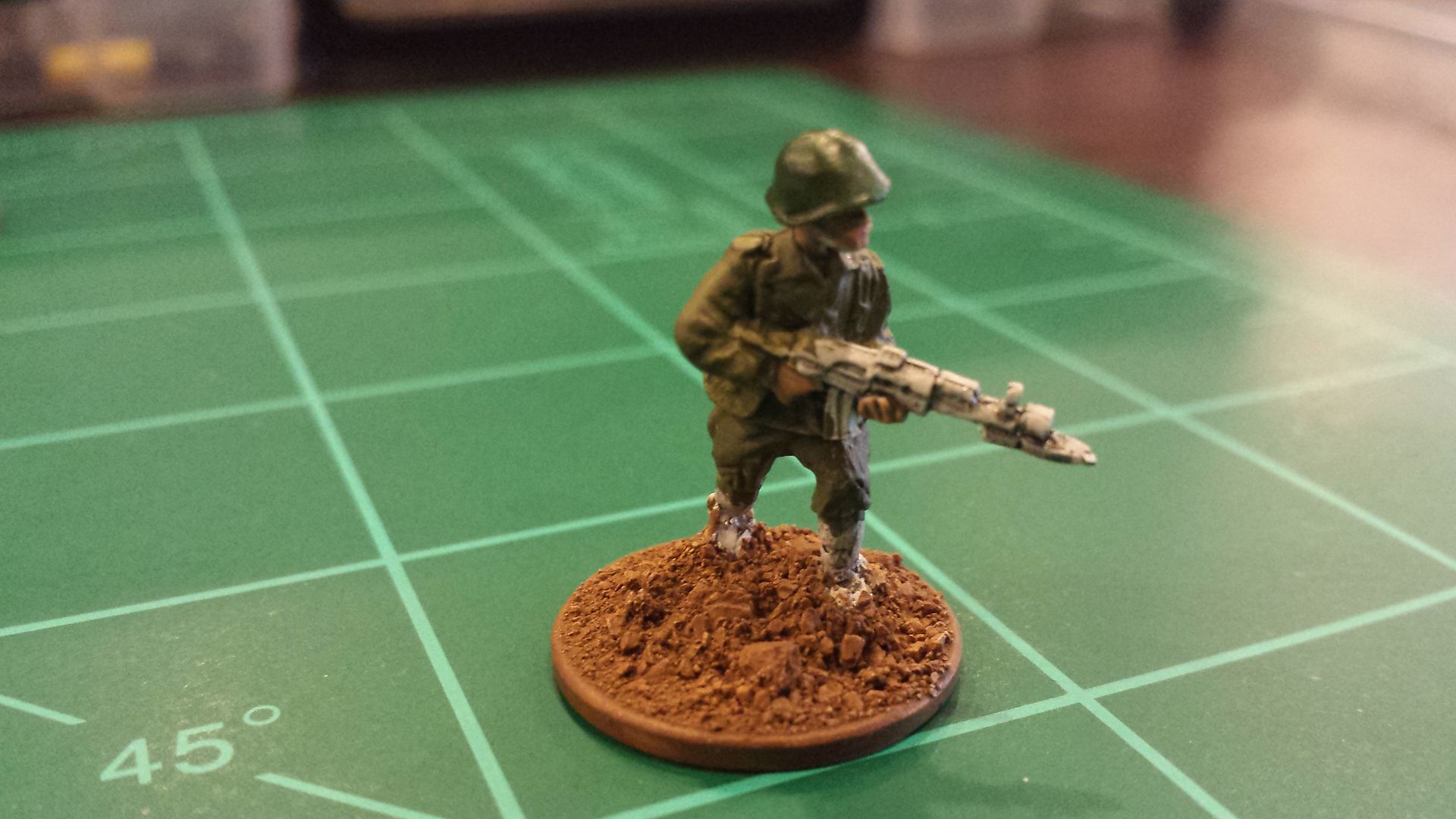 Some T-80s, BTR-80s and infantry in various stages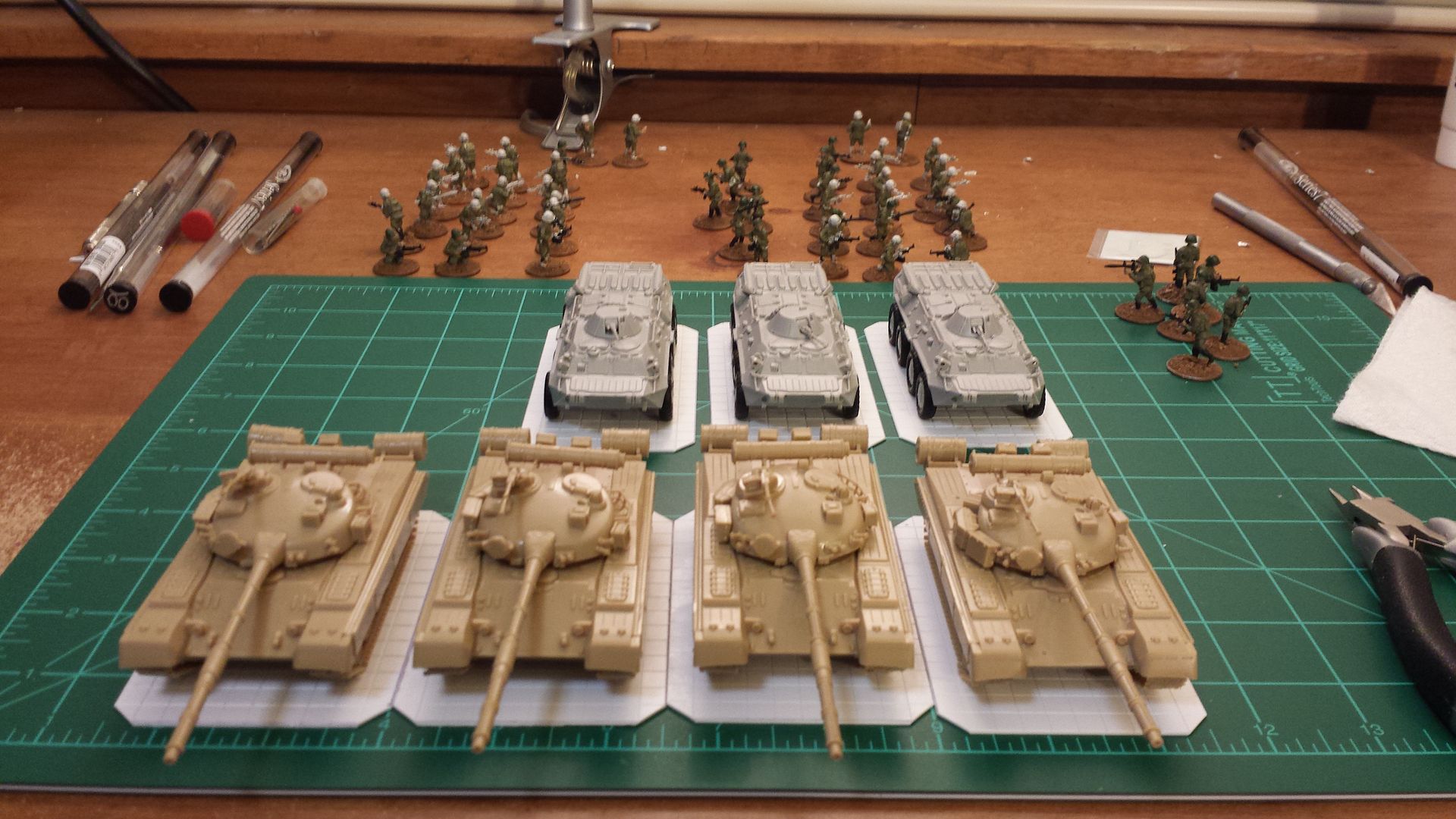 Starting to look like a Soviet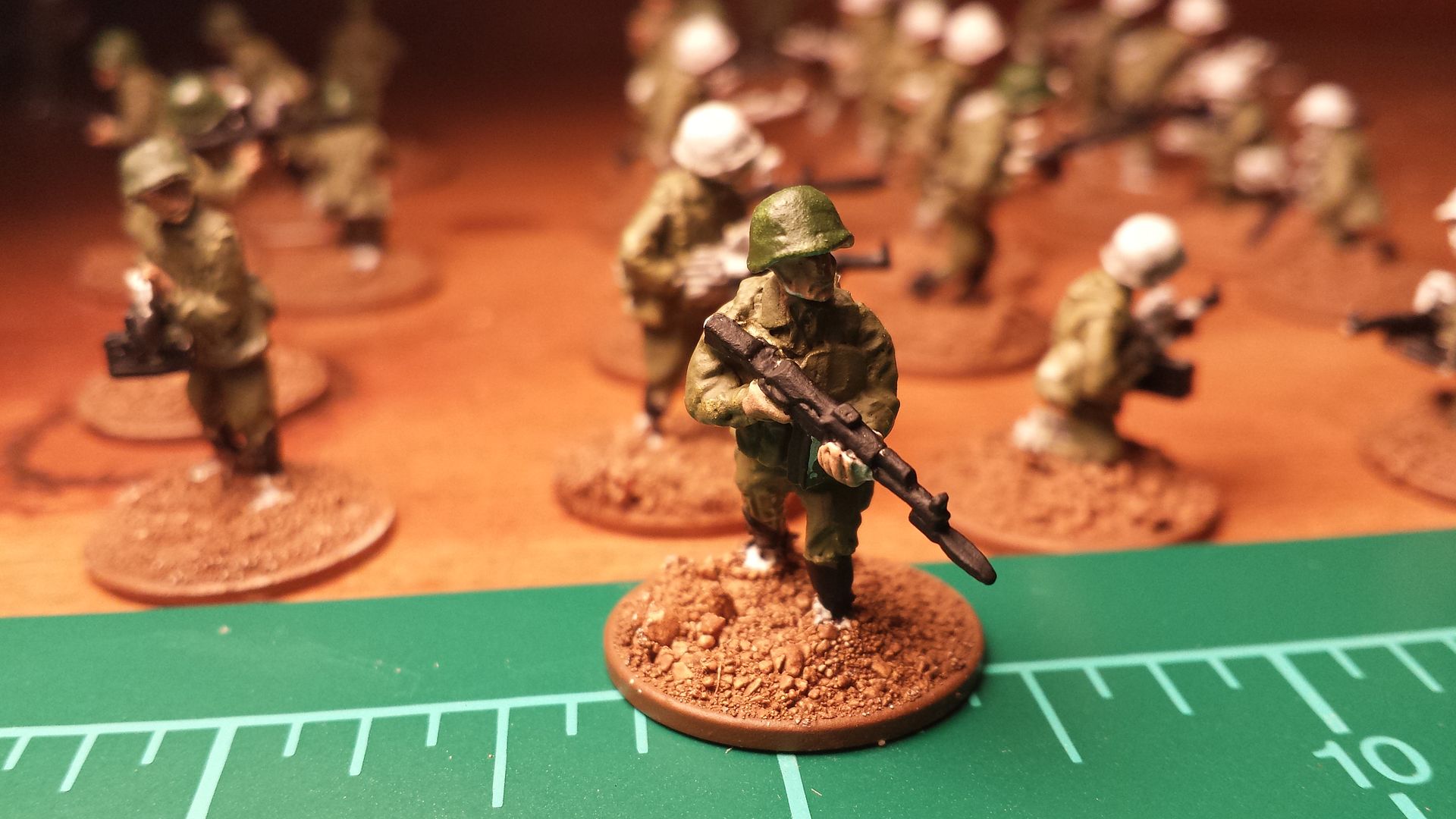 I am at the stage where I will be painting 1 squad at a time to actually finish them. Still have a ways to go, but these are definitely a lot more exciting than Taliban to paint.
I have 1 more BTR-80 on the way along with 4 T-64s and 4 BMP2s from Sandsmodels. I have been taking pictures of individual soldiers along the way in hopes of making a painting tutorial at the end of this project.